Comprehensive and long-term approach to combat corruption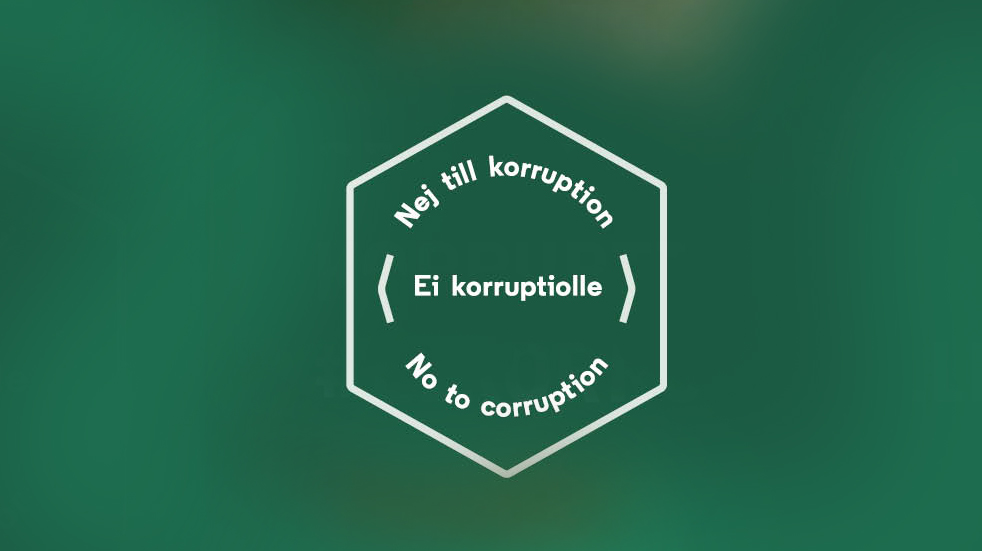 The Government has today adopted a Resolution on an Anti-Corruption Strategy and Action Plan, the objective being to combat corruption more broadly than is done now at all levels of public administration. Intensification of cooperation between the authorities, better identification of corruption than at present, and increased transparency in decision-making play a key role.
"The aim of the Strategy is to intensify the fight against corruption in the short term, and in the long term to build a society where corruption has no chance of success," says Minister of Justice Anna-Maja Henriksson.
"The Anti-Corruption Strategy will strengthen ethically good practices in public administration and companies. The Strategy and the related Action Plan will also help to combat corruption for instance in the context of public procurement and increase the transparency of procurement. Additionally, the Strategy will have a positive impact on the transparency and credibility of political decision-making," Henriksson states.
Measures will be implemented in extensive cooperation
The aim of the first Government-level Anti-Corruption Strategy is to commit public administration and political actors to combat corruption effectively, to promote the identification of corruption and the transparency of decision-making, and to improve the ability of authorities to hold those who have engaged in corrupt practices accountable for their actions. In addition, the aim is to facilitate the creation of national situation awareness of corruption.
The implementation of the Anti-Corruption Strategy is supported by the Action Plan for 2021–2023. The measures include, among others, improving cooperation between the authorities, raising awareness of corruption, exposing cases of corruption, examining the functioning of anti-corruption legislation and promoting research. No separate funding has been allocated for the implementation of the Action Plan.
Fight against corruption supports sustainable development
In line with the Programme of Prime Minister Sanna Marin's Government, the Anti-Corruption Strategy supports the implementation of sustainable development goals, such as strengthening the rule of law and good governance, and reducing corruption and bribery.
The strategy work is based on the international recommendations directed at Finland to intensify anti-corruption work. The preparation of the Strategy has utilised the previous work of the anti-corruption cooperation network coordinated by the Ministry of Justice.
Inquiries:
Juuso Oilinki, Senior Specialist, tel. +358 295 150 323, [email protected]
Niklas Mannfolk, Special Adviser to the Minister, tel. +358 50 306 3990, [email protected]
More information on anti-corruption activities on the Ministry of Justice's website and Anti-corruption.fi.